Leading with inclusion and empathy
What is an inclusive, empathic leader?
An inclusive, empathic leader approaches times of crisis and change with a humble, collaborative spirit that communicates to all employees the significance of their role on the team.
During the time of uncertainty, fear, and unrest that has shaped our 2020, it is more important than ever for leaders to focus on motivating employees with inclusion and empathy.
[Resource: Actionable Items to Increase Inclusive & Empathic Leadership]
---
The 6 C's of Inclusive Leadership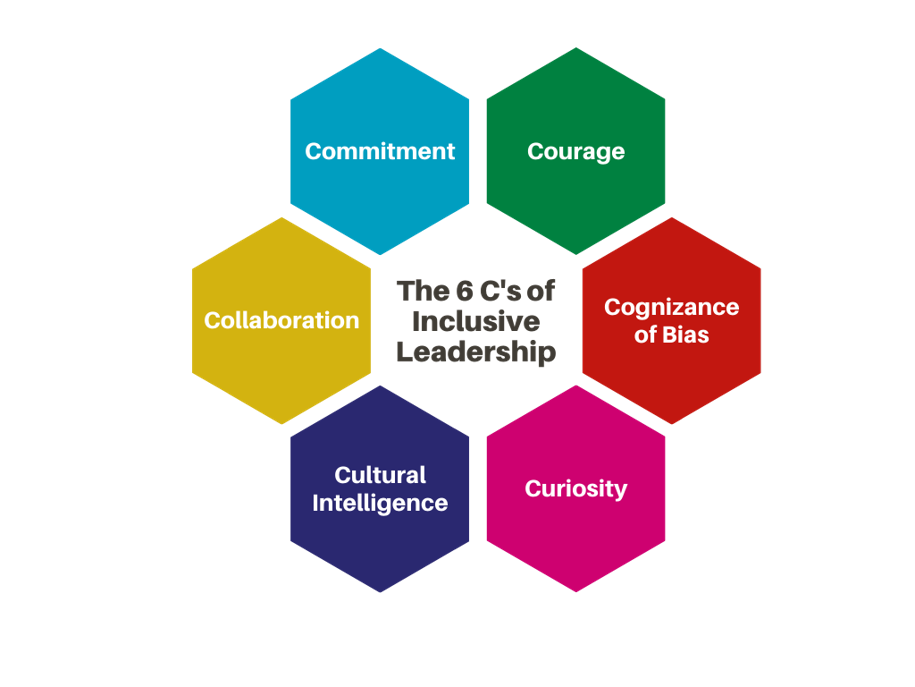 Using information gained from a comprehensive review of the literature and refined with interviews, Deloitte Human Capital Consultants, Juliet Bourke and Bernadette Dillon, developed the model of the 6 C's of Inclusive Leadership. According to the study, the most successful inclusive leaders exhibited these six traits: Commitment, Courage, Cognizance of Bias, Curiosity, Cultural Intelligence, and Collaboration.
Commitment: Highly inclusive leaders are committed to diversity and inclusion because these objectives align with their personal values and because they believe in the business case.
Courage: Highly inclusive leaders speak up and challenge the status quo, and they are humble about their strengths and weaknesses.
Cognizance of Bias: Highly inclusive leaders are mindful of personal and organizational blind spots, and self-regulate to help ensure "fair play."
Curiosity: Highly inclusive leaders have an open mindset, a desire to understand how others view and experience the world, and a tolerance for ambiguity.
Cultural Intelligence: Highly inclusive leaders are confident and effective in cross-cultural interactions.
Collaboration: Highly inclusive leaders empower individuals as well as create and leverage the thinking of diverse groups.
Their research revealed that when people feel that they are treated fairly, that their uniqueness is appreciated and they have a sense of belonging, and that they have a voice in decision making, then they will feel included.
Why is this important?
These feelings of inclusion lead to significant increases in individual and team performance: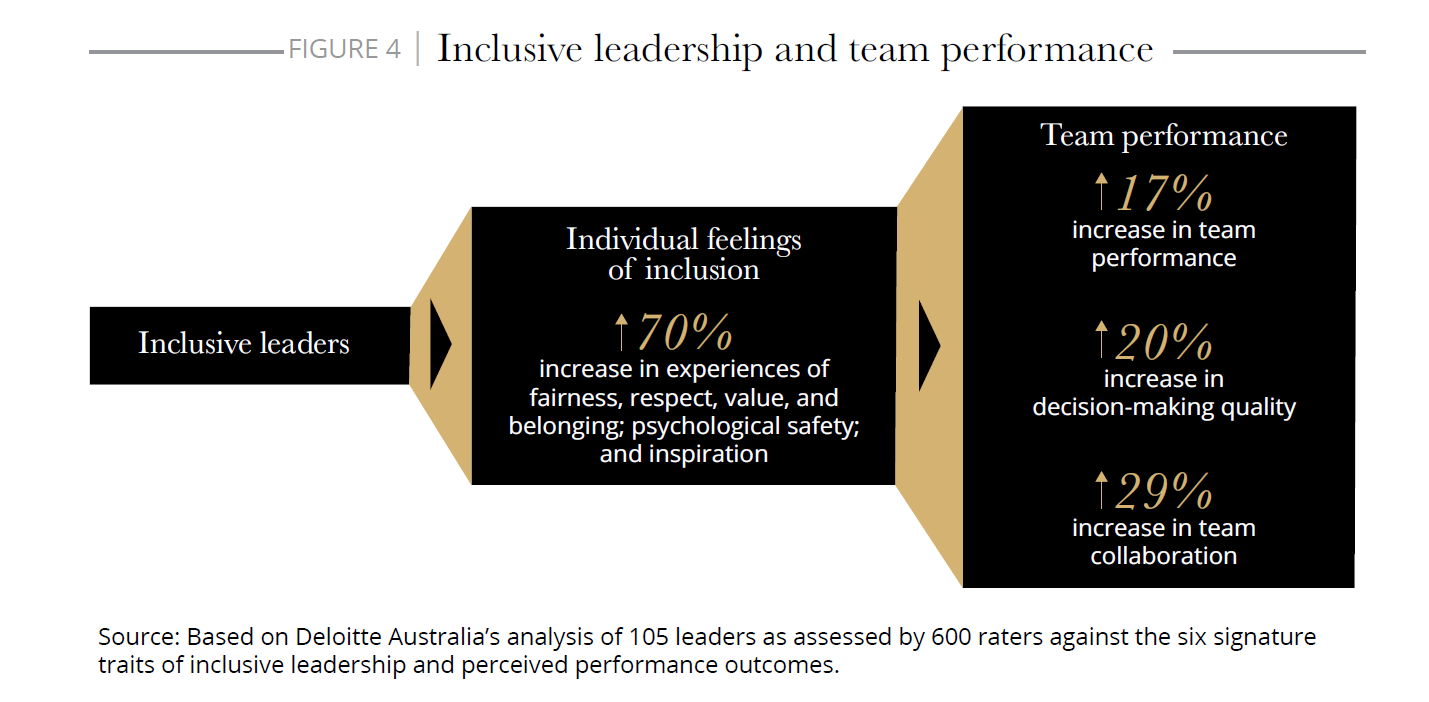 The world has changed and with it, leaders must recognize that employees must be led differently.

As leaders, we set the tone for our teams and can reinforce that we will make it through this challenging time. We have the potential to come out even better and stronger on the other side if we remain intentional in our commitment to our values, which encompasses inclusive, empathic leadership.
Download our free guide to learn four actionable steps that you can take to increase inclusion and empathy in your leadership style: