With the escalating uncertainty during this pandemic crisis, organizations have been forced to make major changes within their workforce in an extremely short period of time. When your business has not previously implemented remote work programs, or has never offered fully remote work, it can be anxiety-inducing for employees and leaders alike.
The fear and uncertainty of a pandemic is challenging for employers; however, there are measures that your organization can take to ensure that you are making the best of these extraordinary circumstances. Below we share a few tips and best practices which we at AEBetancourt have found to be successful morale-boosters during this time.
Creative Connections:
One of the most-cited issues with remote work is disconnection and loneliness. Our hyper-connected world offers so many ways for employees to communicate, but do the typical office communication channels allow for as much connectivity?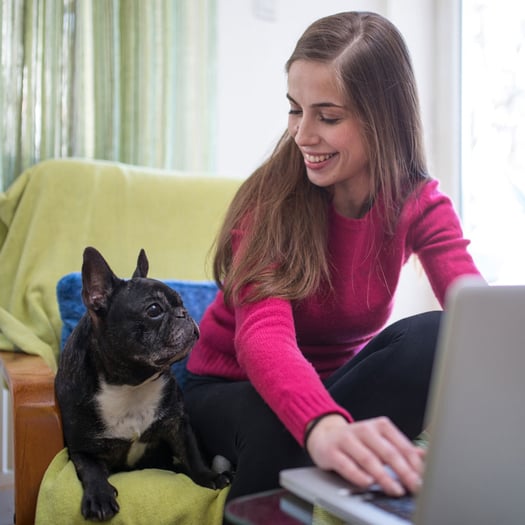 Let's get more intentional and creative with our communications:
Phone Calls:

Often a last resort, phone calls are generally avoided as most conversations are happening via email, instant message, and text. Emotion can be lost in written word and those of us who are used to talking at work can feel lonely. Make it a point to regularly call and check in with your coworkers and your leaders.

Regularly Utilize Video Chat:

Face-to-face communication is even more effective than phone calls as expressions and body language come into play. Utilize resources for video calls to have regular meetings with your team, even if they are for 10 – 15 minutes.


Make these meetings fun! We've had contests for best hat, best costume, and involved our pets in these calls. These little chats are my favorite because they add a little levity to our days. Creativity also enhances productivity!
Empower Others to Generate Ideas and Lead Initiatives:
Executives and leaders can't be expected to have all the answers during an uncertain time even though there is immense pressure on them to offer suggestions and implement plans. Empower your employees to generate ideas that can help maintain connectivity and boost morale—lessening the burden on leaders to make decisions on the fly.


Click Here to read: 4 WAYS TO IMPROVE EMPLOYEE MORALE
Share Positivity and Celebrate (Even Small) Hoorays:
We can all agree that the news can be depressing right now, so we decided as a team to share little "hoorays" and add a bit of positivity to our email inbox or group chat.
Examples:

Send positive news stories to each other
Celebrate even the smallest wins together
Share great shows, movies, quotes, books, recipes, and TikTok dances that you find to pass non-working hours when boredom is inevitable
Send polls or trivia questions regarding your business, clients, office, etc.
Offer suggestions to increase wellness, motivation, and mental well-being during this time. Our team uses standing desks, so we shared photos of make-shift standing desks at home (laptops on laundry baskets, kitchen islands, boxes, etc.)
There are many negatives things around us that could be easy to focus on; however, the measures you take to increase connectivity, positivity, and engagement will lead to healthier employees overall, and when the chaos is over, your team will be able to look back with a sense of fondness.
Happiness is a mood. Positivity is a mindset.