On a recent trip to Disney World, my family and I were constantly delighted with the high level of service received from every employee we encountered. To give you an example, at Disney World, employees are not even called employees. They are referred to as Cast Members. And the show is non-stop. One particularly friendly server at Epcot's Rose & Crown Pub left an impression on us. Her happy demeanor, genuine British accent and local garb made us feel as if we were actually dining at an English pub in her hometown. As a dad, I was pleased to see my children treated with such kindness. As a recruiter, I was curious. We were all eager to hear her story: to learn how this one intriguing, cheerful lady ended up at our table.
How does Disney find, hire, train and motivate so many caring and competent cast members year after year? We asked. Our server that afternoon shared that out of 6,000 applicants, 400 were selected to interview, and she was one of 40 chosen to join the cast in Epcot at that restaurant. An applicant pool of 6,000 is enormous! With only 40 positions available, candidates had a 0.007% chance of receiving an offer. We were pleased to be on the receiving end of such a well-culled candidate pool that day!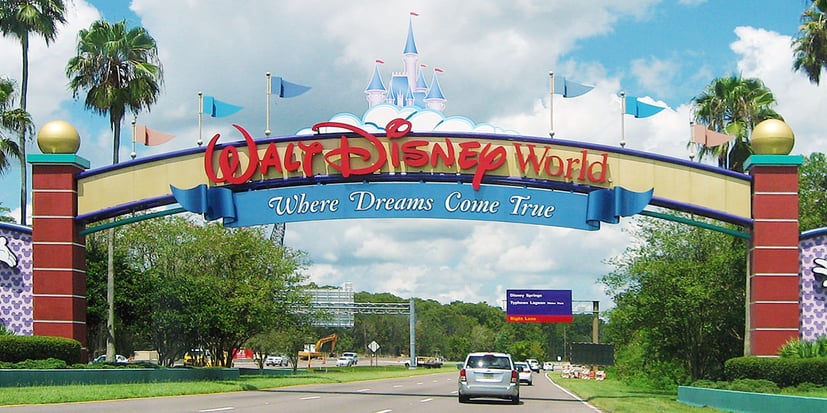 Although we will not face the same volume and pace of hiring requirements as WDW, we can certainly learn from their example. Disney's success aligns with industry research on talent sourcing and development as well as the best practices in finding and growing talent. Significant research has been done regarding which candidate selection methods are most associated with hiring success. The data shows that a structured interview process, work sample test and cognitive ability are correlated with accurately predicting future job performance. The research further shows the most important factor in using these methods effectively is to have a large candidate pool. Successful hiring increases in predictability as the size of the candidate pool increases.
So how do we find, hire, train and motivate the right candidates at the right time in our arenas? In the spirit of Disney, I have summarized a success plan for hiring heroes to two "Magical Keys" we can use to unlock the next levels of success.
1st Magical Key: Build a Big Pool
Disney created and marketed an attractive opportunity for potential employees and brought it to the candidates: in our case, all the way to England. We must be willing to go the distance to attract candidates to the position. We must think outside of self-imposed industry-related, geographic, and stereotypical boundaries that may have historically limited candidate selection. Here are some specific ways to build a big, high-quality candidate pool:
There are two types of candidates: active candidates are in the process of looking for a new job, while passive candidates are not currently searching. There are also a couple different ways to interact with candidates: active searches that directly reach out and contact prospects, while passive searches simply post opportunities on job boards and wait for candidates to respond. Although there are times when a passive search should be used as part of a comprehensive strategy, it is commonly referred to as the "post-and-pray method" for a reason. Well-written job postings can be used as a tool when you are targeting a large number of candidates from non-specific backgrounds for positions that are more commonly searched, such as a salesperson. Most jobs will require active and targeted searches.
Use your time and resources most efficiently by actively searching for passive candidates and active candidates. A passive candidate is currently in a job and is not searching for your position; he or she needs to be found and contacted directly. There are several tools, such as LinkedIN, available to employers and recruiters that can be used to identify and target these passive candidates. An active candidate is currently searching for a job, but that doesn't guarantee that they will see your posting, or, if they do see it, realize the possibility of being a perfect fit. There are additional resources such as online resume databases or a LinkedIN recruiter subscription where you can view whether an individual is open to new opportunities. Active candidates still need to be contacted directly, allowing them to personally learn about the opportunity.
Conducting an active search takes time, skill and a thorough understanding of the requirements the individual needs to succeed in your position. To effectively take on this challenge, consider the 360 profile. This tool builds a success framework for the position, which can translate into your search profile when using the active search strategies defined above. For example, if you have identified you need a Quality Manager (Position and title in the list below), in the 360 profile you would list out the dozens of other titles Quality Manager may be described as in a resume or online profile. Defining the key search factors and the many ways they can be listed in candidate profiles will help you build a bigger candidate pool. Use these categories to build your 360 profiles:
Position: roles, titles and education
Industry: employers and clients
Network: business groups, clubs, and community organizations they belong to
Geography: candidate's need to commute or relocate
Click here to read Part 2 of The Performance Differential: How to Hire Heroes, where you will learn about the 2nd Magical Key: How to Improve the Interview.